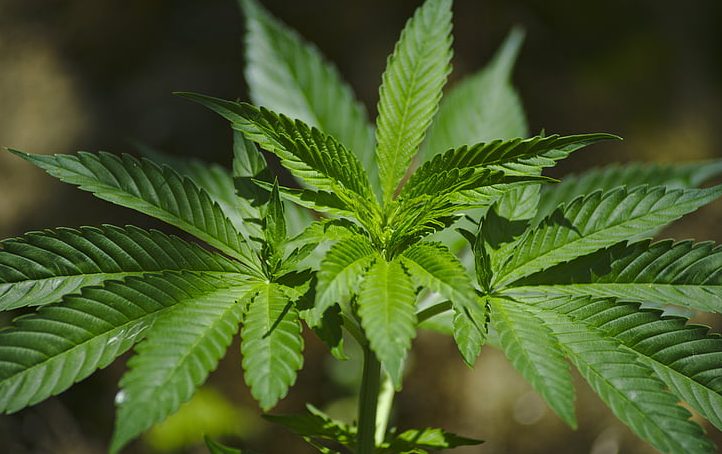 Wolf's pot-push is good politics (given his bad policies)
Op-Ed by Matt Brouillette. The following commentary appeared in multiple media outlets in Pennsylvania.
In recent months, Gov. Tom Wolf has become more vociferous in his push to legalize recreational marijuana.
In reality, Wolf's focus on pushing pot shows his political savvy, despite his "I'm new at politics," protests. After all, what could be a better distraction from his abysmal policy failures than letting citizens smoke a little weed?
Consider, for example, all the things Pennsylvanians haven't been able to do because of Wolf's failed leadership:
Earn a living owning a small business
Get an unemployment check
Visit ailing loved ones in nursing homes or hospitals before they die
Send their children to a school of their choice
Get justice if you were a victim of childhood sex abuse
Get a vaccine for Covid
Let's start with the economy. In November, Wolf admitted he "trashed" our state's economy in March and April of last year. Of course, this wasn't news to the thousands of business owners he forced out of business and the millions of Pennsylvanians he put in unemployment lines.  Would any politically savvy governor focus on this?
Then, we have those unemployment lines, where thousands of Pennsylvanians waited for months, unable to get a response from Wolf's unemployment office. As recently as February 1 of this year, media reported continued problems with the unemployment system. That's almost a solid year of this debacle that's withheld help from the very people Wolf's business orders harmed. Should Wolf tout this?
And let's not overlook the heartbreak countless families endured by being unable to say their final goodbyes to loved ones—many of whom likely became ill because of Gov. Wolf's order forcing nursing homes to accept COVID-positive patients. Yet, just recently, Wolf claimed his administration had issued no such order. Then after acting Secretary of Health Alison Beam corrected him, he claimed to have no knowledge of the order.
A few days later while testifying before lawmakers, Secretary Beam refused to say whether this deadly nursing home policy was a mistake. Should Gov. Wolf put out a press release on this?
Then, there are the thousands of students and parents who still don't know when their schools will open for in-person learning. The worst part of this is that many of these parents and children often have no option other than staying at the mercy of their zip-code-assigned school districts that aren't teaching. What does Gov. Wolf do? Propose cutting funding for schools that actually are teaching. Not his proudest moment.
This doesn't even begin to touch on the absolute catastrophe of Wolf's Department of State in failing to advertise a proposed constitutional amendment to aid victims of childhood sex abuse. Thanks to his administration's incompetence, justice for these individuals will be denied for at least another two years.
And during Gov. Wolf's disastrous COVID vaccine rollout, not only has Pennsylvania consistently ranked near last in vaccine distribution, but our seniors have been forced to play a Hunger Games lottery in hopes of getting vaccinated. The odds are pretty good that Wolf won't tout this one as a grand success.
In reality, what is Wolf supposed to highlight save the one thing you can do in his world: smoke pot?
So by all means, we should admire Wolf's political astuteness in pushing pot right now. At best, it deflects attention from the economy, health care, vaccines, justice, and education. And at worst if folks take him up on his invitation to start doing drugs, it will make them forget about his job-killing, life-destroying, education-stunting, justice-denying leadership failures.
# # #
Matthew J. Brouillette is president and CEO of Commonwealth Partners Chamber of Entrepreneurs, an independent, non-partisan, 501(c)(6) membership organization dedicated to improving the economic environment and educational opportunities in Pennsylvania. www.thecommonwealthpartners.com.