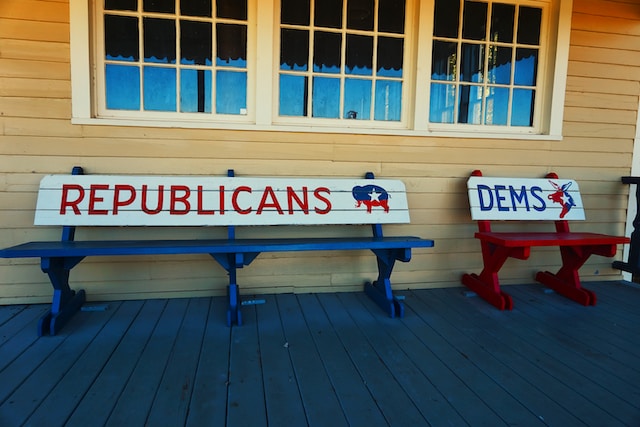 The GOP Must Build a Bench for the Future
Op-Ed by Matt Brouillette. This piece originally appeared at RealClear Pennsylvania.*
Republican David McCormick's announcement that he will once again run for U.S. Senate in Pennsylvania has party leaders elated.
It's easy to see why.
As nearly 100 Republicans wrote in a letter urging McCormick to run, the former hedge fund manager is a "combat veteran, job creator, public servant, and true Pennsylvanian."
But the letter's organizer, Allegheny County GOP Chair Sam DeMarco, also gave another reason. If McCormick didn't run, the party had "no idea … who would step up."
That's a problem.
While one candidate with the background and appeal of David McCormick is great, only one candidate with such a biography is cause for concern.
Unfortunately, it's not surprising.
For too long, Pennsylvania Republicans jumped from election to election, focusing on the immediate contests and ignoring the long game. And now, the party of free markets and limited government is reaping the results of a bench that's noticeably sparse.
We saw it in last year's gubernatorial race. While Democrat Josh Shapiro had been grooming himself pretty much since infancy to run for governor (and, of course, president in the future), Republicans had no clear early favorites. The result, as everyone now knows, was a catastrophe for the GOP.
The party has its candidate for U.S. Senate next year, but had McCormick opted not to run, 2024 may have turned out to be a replay of 2022.
This isn't to say that the GOP lacks rising stars. The election in recent years of stellar state lawmakers as well as row officers marks a strengthening of the bench for future races.
But when it comes to a bench that's ready now to dive into statewide campaigns that require not only solid policy and political acumen but also the ability to raise tens of millions of dollars, it's only about one-deep.
To build a bench that's ready for the next election—and the next, and the next—Republicans must focus on recruiting quality candidates to run, and win, competitive seats down ballot. And entrepreneurs and business leaders whose bread and butter is something other than politics must continue entering public service.
Thankfully, all of this has begun.
For example, in western Pennsylvania, Republican state Rep. Rob Mercuri—a U.S. Army veteran and finance professional—won a competitive seat in Allegheny County in 2020 with the support of our connected political action committee. Now, Mercuri is running for Congress.
Also that year, Republicans flipped two statewide row offices—state Treasurer and state Auditor General—with the elections of Stacy Garrity, a businesswoman and retired Army Reserve Colonel, and Tim DeFoor, whose career spanned law enforcement and auditing in both the private and public sectors.
These are the kinds of elections Republicans need to continue winning, and the kinds of candidates who need to keep running, if the party is serious about building a bench of candidates ready to take on even bigger electoral battles in the future.
The GOP also needs to intensify its focus on county offices. The Left has already begun this effort, investing in countywide offices such as commissioners and seats on election boards. While Republicans are running strong candidates in several countywide races, the Right has no organized and concerted effort to focus on county races. This needs to change.
To be clear, Democrats aren't immune from bench problems, despite Gov. Shapiro's ascendancy. After all, many questioned whether now-Sen. John Fetterman was the best that Democrats could put forward last year. And should Shapiro run for president in 2028, as many expect he will, it's unclear whom Democrats would promote to take his place in the governor's mansion.
Indeed, it's a sad reality that the quality of several statewide candidates in Pennsylvania—the nation's fifth-largest state—has been wanting, to say the least.
If Pennsylvania Republicans want to set an example for the nation to follow, it starts at home. The GOP must devise a strategy to build a bench of leaders who will fight to change the political culture in the state and also be ready, at a moment's notice, to step onto the national stage and do the same.
# # # 
Matthew J. Brouillette is president and CEO of Commonwealth Partners. 
* Photo by Robert Linder on Unsplash