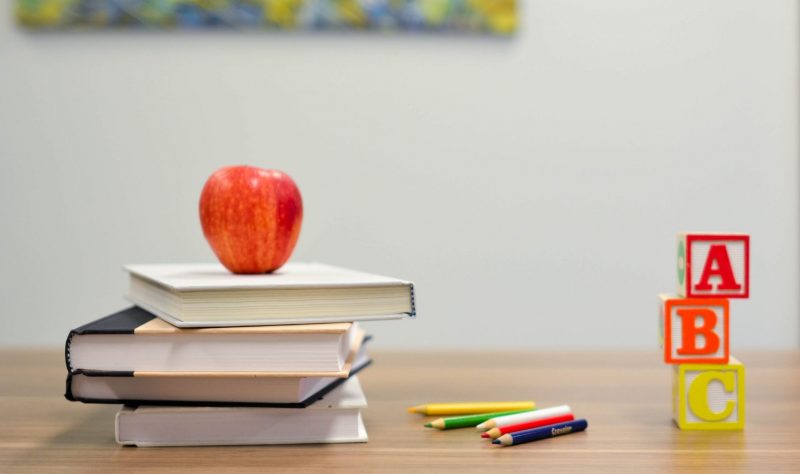 School funding ruling is school choice opportunity
Op-Ed by Matt Brouillette. This piece originally appeared in PennLive.
In 2014, the William Penn School District outside of Philadelphia sued the Pennsylvania Department of Education, alleging the state's system of education funding is unconstitutional and deprives students in poorer districts of an adequate education.
On February 7, the Commonwealth Court issued a brilliant ruling that stands to open the floodgates of school choice while posing an opportunity for newly inaugurated Democrat Gov. Josh Shapiro.
In her near-800-page opinion, Commonwealth Court President Judge Renée Cohn Jubelirer wrote that Pennsylvania's system of funding education fails "to provide all students with access to a comprehensive, effective, and contemporary system of public education…." As such, the system deprives students in poorer school districts "of equal protection of law."
Pennsylvania currently ranks 8th in the nation in school funding, spending nearly $20,000 per pupil. Unlike many other states, Pa. relies heavily on local funding, with the state providing a smaller percentage. As reported by the Commonwealth Foundation, as of Fiscal Year 2020, Pa. ranks 7th in local per-student funding and 25th in state per-student funding. Still, the state funding "on a per student basis exceeds the national average."
The lawsuit alleged that since poorer districts, raising less local tax revenue, spend a lesser amount as compared with wealthy districts, the resulting discrepancy violates the state constitution. The plaintiffs soughtincreased state funding for poorer districts.
Not surprisingly, the teachers' unions, including the financially and politically powerful  Pennsylvania State Education Association (PSEA), agreed, filing an amicus brief in support of the plaintiffs. These unions have long claimed money will solve the problem of low-performing schools. They've fought vehemently against efforts to allow students to exit low-performing public schools via school choice, and they've funded candidates who adhere to their view.
While Judge Jubelirer's ruling appears at first glance to be a victory for the unions, the brilliance of her opinion emerges in the remedy.
"The Court, she writes, "is in uncharted territory with this landmark case. Therefore, it seems only reasonable to allow Respondents, comprised of the Executive and Legislative branches of government and administrative agencies with expertise in the field of education, the first opportunity, in conjunction with Petitioners, to devise a plan to address the constitutional deficiencies identified herein."
Moreover, Jubelirer notes, "Nothing in the foregoing opinion … require[s] reform to be entirely financial…. The options for reform are virtually limitless."
These "limitless" options logically include programs, such as Arizona's recently implemented Empowerment Scholarship Accounts, that allow education tax dollars to follow children to the school of their choice.
In recent years, Republican state lawmakers in Pennsylvania have fought for such opportunities for the commonwealth's students. Jubelirer's ruling throws wide open the possibility of their efforts becoming reality.
And now, Gov. Shapiro has an opportunity.
As attorney general, Shapiro filed an amicus brief in support of the plaintiffs. Although charged with upholding state law, he sided against taxpayers.
A few months later on the campaign trail, however, he shocked his union backers by embracing school choice. While reiterating support for "boosting" education funding, he announced his support for "adding choices for parents and educational opportunity for students and funding lifeline scholarships like those approved in other states and introduced in Pennsylvania."
The court's ruling provides Shapiro an immediate opportunity to fulfill his campaign promise and stand with Pennsylvania students.
As governor, Shapiro is a named defendant in the case. But instead of appealing the court's ruling, he should use his upcoming budget address to the General Assembly to call for universal school choice that will guarantee equal protection to all students regardless of zip code or family income.
Republicans hold a 28-22 majority in the state Senate, while Democrats hold a slim 102-101 House majority. As his party's highly popular standard-bearer, Shapiro wields significant influence in the sharply divided House.
Pundits have already acknowledged Shapiro's presidential aspirations. If he can deliver a victory for children in the biggest swing state in the nation, that won't go unnoticed.
More importantly, Shapiro's next move will have deep and lifelong implications for Pennsylvania's children.
With school choice on the march across the country, this landmark ruling could—and should—be the impetus for Shapiro and Pennsylvania lawmakers once and for all to allow education dollars to follow the child and to rescue children trapped in failing schools by funding students over systems.
# # #
Matthew J. Brouillette is president and CEO of Commonwealth Partners Chamber of Entrepreneurs and Treasurer of Commonwealth Children's Choice Fund