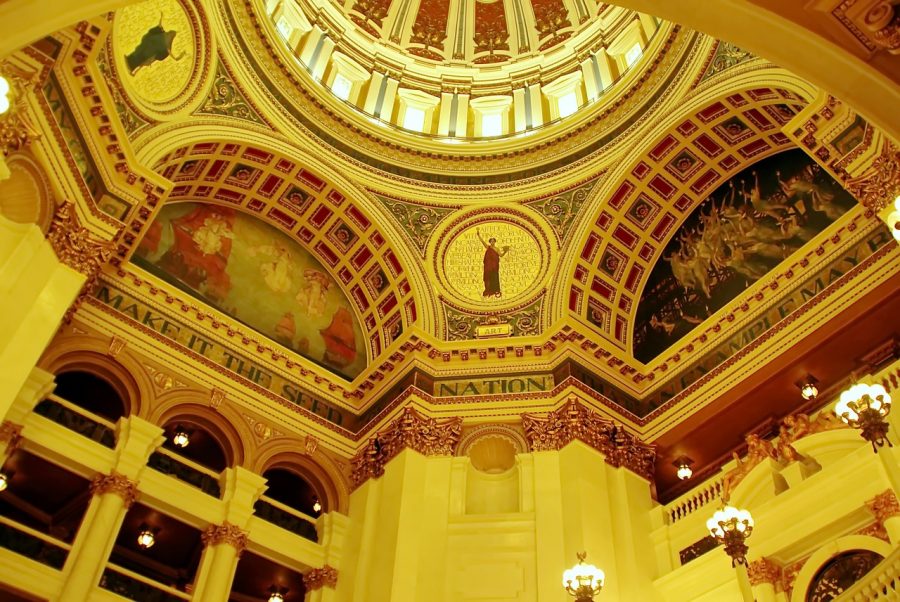 Congratulations, New House GOP Leadership
HARRISBURG, June 22, 2020—Commonwealth Partners Chamber of Entrepreneurs President and CEO Matt Brouillette offered the following congratulations today to newly elected House Speaker Bryan Cutler, new Majority Leader Kerry Benninghoff, new Majority Whip Donna Oberlander, and new Policy Committee Chair Marty Causer.
"Speaker Cutler has long been a leader on policies that expand opportunities for every Pennsylvanian across the commonwealth—from fighting to ensure all children have access to an exceptional education to championing economic growth so businesses can grow and create family sustaining jobs. As Majority Leader, he earned the deep respect of his House colleagues as a principled leader, and he will undoubtedly bring this same integrity and leadership to the Speaker's rostrum.  I congratulate Speaker Cutler and look forward to continuing to work with him to advance public policies that will empower all Pennsylvanians to achieve success."
Brouillette also congratulated incoming House Majority Leader Kerry Benninghoff, who was elected to fill the seat Speaker Cutler is vacating, new Majority Whip Donna Oberlander, and new Policy Committee Chair Marty Causer.
"I congratulate Majority Leader Kerry Benninghoff on earning the continued confidence of his colleagues and being elected to this critical leadership role. Leader Benninghoff has long been a strong leader on priorities including expanding educational opportunity for all children, disencumbering working families from crushing tax burdens, and ensuring business leaders are free to do what they do best: create jobs and drive economic growth and prosperity for all Pennsylvanians. I look forward to working with Leader Benninghoff on advancing these priorities that matter most to Pennsylvanians.
"I also congratulate new Majority Whip Donna Oberlander on stepping into this important leadership role. Rep. Oberlander brings strong knowledge of the inner workings of the legislative process, and her experience in the House will undoubtedly prove critical to advancing important policy issues. And as new Policy Committee Chair, Rep. Marty Causer will use his extensive experience in the House to further a pro-growth vision for Pennsylvania."
Matt Brouillette is available for further comment. Contact Gina Diorio at gina@thecommonwealthpartners.comor 862-703-6670 to arrange an interview.
# # #
Commonwealth Partners is an independent, non-partisan, 501(c)(6) membership organization dedicated to improving the economic environment in Pennsylvania.