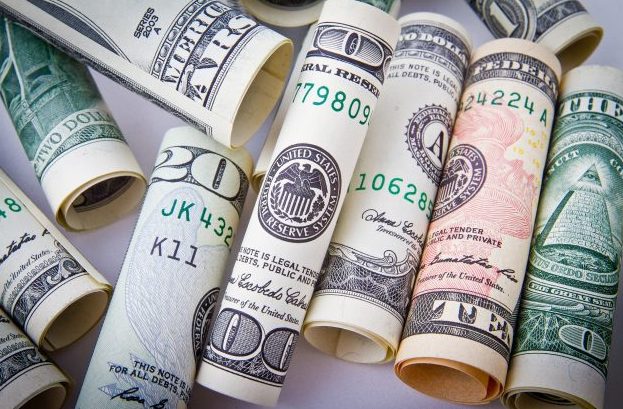 Amazon Loss Can Be Pa.'s Gain
By: Matthew J. Brouillette —
"The thrill of victory, the agony of defeat." Jim McKay popularized this phrase on ABC's Wide World of Sports, but the race to secure Amazon's HQ2 showed economic contests can deliver their own thrills and heartaches.
While Amazon's choice to locate HQ2 in New York and the DC suburbs may be a short-term disappointment for the non-winners, it can be a long-term gain for Pennsylvania and Philadelphia—if we learn three important lessons.
First, winning the HQ2 auction would have meant significantly overpaying. Second, targeted tax incentives disrupt fair competition and generally don't benefit states and cities offering them. Third, if Pennsylvania and Philly offered Amazon more than $5.6 billion combined, then both Gov. Wolf and Mayor Kenney understand lower costs are key to attracting and retaining businesses.
The Winner's Curse
Auction aficionados are familiar with "the winner's curse," the phenomenon in which the highest bidder overpays. Reasons range from emotions to limited information, but the result is the same. The HQ2 auction attracted 238 bidding municipalities and worldwide attention. Undoubtedly, the desire to "beat" other cities artificially increased bid amounts—especially with hundreds of politicians offering millions and billions in other people's money.
Calculating the true value of winning HQ2 is virtually impossible given the long-term horizons and numerous uncertainties involved. These unknowns, combined with the strong desire to win, likely drove bidders to use overly optimistic projections. By the time these projections are disproven, the media spotlight will have long faded and the politicians who cut groundbreaking ribbons will have leveraged their press releases into higher office.
What ROI?
Beyond overpaying, research consistently shows targeted incentives do not materially benefit the cities and states offering them and instead give lured companies an unfair advantage against existing businesses. Consider, for example, Olympics. Despite hefty incentives offered to land the games, economic analyses consistently conclude host cities don't realize a positive return on investment.
Meanwhile, the perks offered to Amazon would have given the corporate behemoth a materially lower cost structure than existing businesses in the Delaware Valley, allowing it to outbid local companies for talented workers, desirable office space, etc.  This is hardly surprising: On one side of the table sit politicians eager to use public funds to magnify their positive media coverage. On the other sit career decision-makers skilled at extracting maximum value from every business transaction.
If your money were at stake (and it was), who would you want negotiating for you? Jeff Bezos, the CEO of a trillion-dollar company, or politicians aspiring to higher office? In case you're wondering, you didn't get Bezos.
Let's treat every business like Amazon 
Philadelphia pitched Amazon on its low cost of conducting business. Unfortunately, these low costs were lower employee wages and cheaper real estate prices—both of which stem from the city's less competitive business environment. What Philly called "low cost", others might call "depressed."
Still, Wolf and Kenney's $5.6 billion offer shows they understand low business costs are key to attracting and retaining businesses. They lost the Amazon auction, but Pennsylvania can still win by taking these funds and using them to create a better climate for the local business that have suffered for decades under this region's high taxes and extensive regulatory regime.
For example, for the $8.5 billion in incentives Maryland offered Amazon, the state could have cut its overall corporate tax rate by 96 percent or individual income taxes by 8.5 percent, per the Mercatus Center. Imagine how tax relief of that magnitude would revitalize Pennsylvania and Philadelphia, attracting new businesses, increasing wages for our talented workers, and making this area a destination for countless companies.
The Philadelphia region is a home to beautiful parks, wonderful arts and culture, outstanding universities and medical facilities, great sports teams, the country's best restaurants—and countless entrepreneurs who want nothing more than a healthy business climate and level playing field.
Our politicians are willing to use billions in tax dollars for a sweet deal for one massive corporation. They should be willing to invest as much effort on comprehensive tax and regulatory reform for the working people and businesses that already call the Philadelphia region home.
That's how we will turn short-term disappointment into long-term prosperity.
# # # 
Matthew J. Brouillette is president and CEO of Commonwealth Partners Chamber of Entrepreneurs. For more information, visit www.thecommonwealthpartners.com.