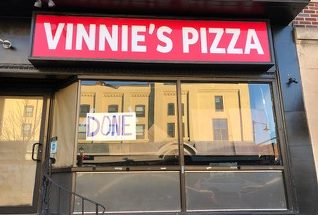 Gov. Wolf puts thousands out of work just before holidays
Commonwealth Partners President and CEO Matt Brouillette issued the following statement after Gov. Wolf's latest executive order, effective December 12, closing businesses across the commonwealth.
"Gov. Wolf's newest round of lockdowns underscore his utter disconnect from the people he serves. His orders will force countless businesses to close for good and put thousands of Pennsylvanians out of work just two weeks before Christmas.
"Since March, Wolf has unilaterally decimated key parts of our economy and cast millions of Pennsylvanians into isolation. And as we've seen across the country and around the world, lockdowns cannot stop a virus—as Gov. Wolf contracted it himself—but they have devastating and widespread impacts on businesses, workers, and children.
"Multiple times, lawmakers have attempted to work with Gov. Wolf on solutions that can save lives and livelihoods, only to be ignored. This includes recently passing COVID liability protections for restaurants and other businesses—protections Gov. Wolf vetoed.
"Sadly, Wolf's Democrat allies in the legislature have refused to join into the effort to protect both people and their jobs. It's high time that lawmakers override Gov. Wolf's harmful, haphazard, and unconstitutional actions that are unnecessarily hurting more and more Pennsylvanians."
Indeed, the Committee to Unleash Prosperity recently shared the following information regarding lockdowns, COVID deaths, and economic impact.
The below chart represents death rates over the last nine months by severity of lockdowns imposed. As the Committee notes, "By far the highest death rates are in the states with the very strictest lockdowns. Death rates are pretty much the same for all the other groups of states."
Meanwhile, states with the strictest lockdowns "impose a very heavy economic price on their citizens."
###