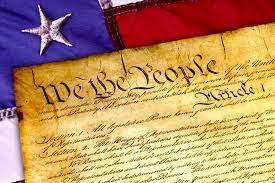 Court Ruling Is Devastating Blow to Representative Democracy
HARRISBURG, July 1, 2020—Following the Pennsylvania Supreme Court's ruling today rejecting the Legislature's concurrent resolution terminating Gov. Wolf's emergency disaster declaration and upholding Wolf's unilateral power, Commonwealth Partners Chamber of Entrepreneurs President and CEO Matthew Brouillette issued the following statement:
"While the governor has the authority to issue emergency disaster declarations in times of crisis, his powers are limited by the constitution and checks and balances by the General Assembly. That was the opinion of the Pennsylvania Supreme Court on April 13, 2020 in DeVito, et al v. Wolf. Yet on July 1, 2020—in what can only be called The Great Reversal—the very same court ruled against itself, and the people of Pennsylvania, to give Gov. Wolf unilateral and unprecedented powers. In essence, the court found a loophole through which it could negate its previous order.
"Unfortunately, in a devastating blow to representative democracy, the court today ruled that crises are grounds for ignoring our constitution, trampling the voices of the people expressed through their elected representatives, and granting one person sole and unlimited power to destroy businesses, create new classes of criminals, and endanger livelihoods.
"For more than three months, Gov. Wolf has acted without legislative input in dictating the policies of our commonwealth—to the detriment of millions of Pennsylvanians he's forced into unemployment lines and thousands of businesses he's destroyed—some of which will never recover. And he's claimed he alone has unilateral power to govern during this time, rejecting the Legislature's role as the duly elected representatives of the people.
"The court's ruling today sends Pennsylvanians the outrageous message that their rights and freedoms exist at the pleasure of the executive—and this is a message that should deeply concern every person living in our commonwealth. If ever we needed proof that elections matter, this is it. When Pennsylvanians next go to the polls, they should remember who used this crisis to grab power and strip them of their rights and their voice in government—and they should vote accordingly.
"Furthermore, the House should immediately pass the proposed constitutional amendment that the Senate recently passed, which would provide that the Legislature must approve the extension of a disaster declaration after the initial 30 days. And as the court ruled today that we are still under a disaster emergency by the governor, the constitution provides that by legislative passage with two-thirds majority, the proposed amendment should be presented to voters this November in order to end the de facto monarchy that the Supreme Court today granted the governor."
Matt Brouillette is available for further comment. Contact Gina Diorio at gina@thecommonwealthpartners.com or 862-703-6670 to arrange an interview.
# # #
Commonwealth Partners is an independent, non-partisan, 501(c)(6) membership organization dedicated to improving the economic environment in Pennsylvania.